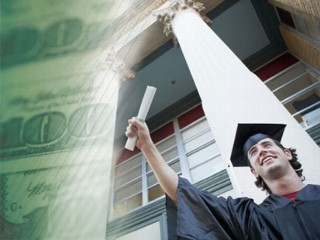 Posted by Nicholas Hall
Before you suggest your son or daughter become a barista to help fill the market-size hole in his or her college fund, consider the downsides of taking on a job in school.
An American Council on Education analysis of several studies indicated that students who work more than 15 hours a week are less likely to graduate in four years, which means even more tuition to pay.
Also, "students who work too much may not be able to schedule the classes they need, and their academic performance is more likely to suffer," says Kal Chany, author of "Paying for College Without Going Broke."
So what do you do to make up the difference in tuition? Here's the best plan.
Click here to read the full article.