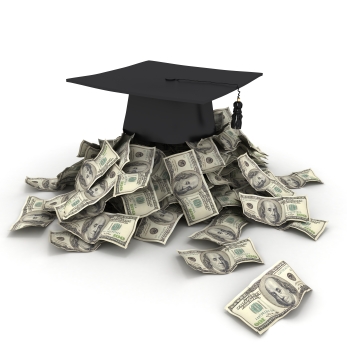 Posted by Leah Gorham
On the bright side, scholarships totaling an estimated $71.2 billion were handed out last year
By Kim Clark
The total sticker price of a year at a typical university rose by more than $1,000 in 2009, even though living costs, as measured by the consumer price index, fell.
The average asking price for tuition, room, board, books, and all other expenses at public universities jumped by $1,062, or 5.8 percent, to $19,388 for the academic year that has just started. The total student budget for private colleges rose by $1,638, or 4.4 percent, to $39,028, the College Board reported today as a part of its annual analyses of college prices and financial aid trends.
The tuition prices have risen even faster than recent and significant increases in federal grants and education tax breaks, the College Board calculates. That means the net out-of-pocket costs of a year at college rose several hundred dollars in 2009, while families struggled through a recession.
"Families are facing these prices with incomes that are not making any progress at all," Sandy Baum, a College Board analyst, noted. Considering how public colleges and universities, especially, have had their state subsidies slashed over the years, however, Baum said the tuition increases could easily have been worse.
Click here to read more.